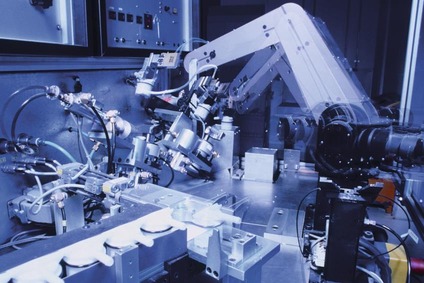 The railways as drivers of innovation
From railway construction to the system landscape. ÖBB-Infrastruktur provides the stimulus for research and development. We present some examples.

Translate4Rail - Crossing (language) borders safely and easily
The future of rail freight transport increasingly depends on cross-border cooperation. This is a major challenge, especially in Europe. The railways still have a very national character. Cross-border communication has also proved difficult up to now.
New language tool
That is why Shift2Rail, the railway association UIC and Rail Net Europe (RNE) developed the language tool Translate4Rail. This enables train drivers and dispatchers from different countries to communicate with each other safely, flexibly and effectively across language barriers. Translate4Rail also enables the language level to be lowered from B1.
Translate4Rail will be tested in border traffic between Tarvisio and Villach until September 2021.
White Rail Project
Rising temperatures and heat waves cause tracks to become compressed, which makes unrestricted railway operation more difficult. As part of the "White Rail" project, we are changing the colour of the rails to see how this works in a trial run. It is known that darker surfaces absorb temperatures very easily. We hope that changing the colour of the rails to a lighter colour will mean temperatures drop by 5 – 8 degrees Celsius and that there will be fewer restrictions on train traffic due to deformed rails in strong sunshine.