Web Accessibility Certificate Austria GOLD
What is gold? This means that our website is compliant with WCAG (Web Content Accessibility Guidelines) 2.0 AA and meets all success criteria. The website is therefore fully accessible to all users (according to WCAG 2.0 - AA).
Practised accessibility according to international standards
The award confirms our high standards of web accessibility according to international criteria. At EU level, Austria has committed itself to implement the guidelines of the Web Accessibility Initiative in order to make new media and technologies accessible to everyone.
A barrier-free web presents content in a variety of ways. This has advantages for all users and also improves results in search engines. In everyday work, this means: clear page structure; images, graphics or videos with alternative text and optimal colour contrasts. The barrier-free adaptation and design of the website can significantly improve user experience.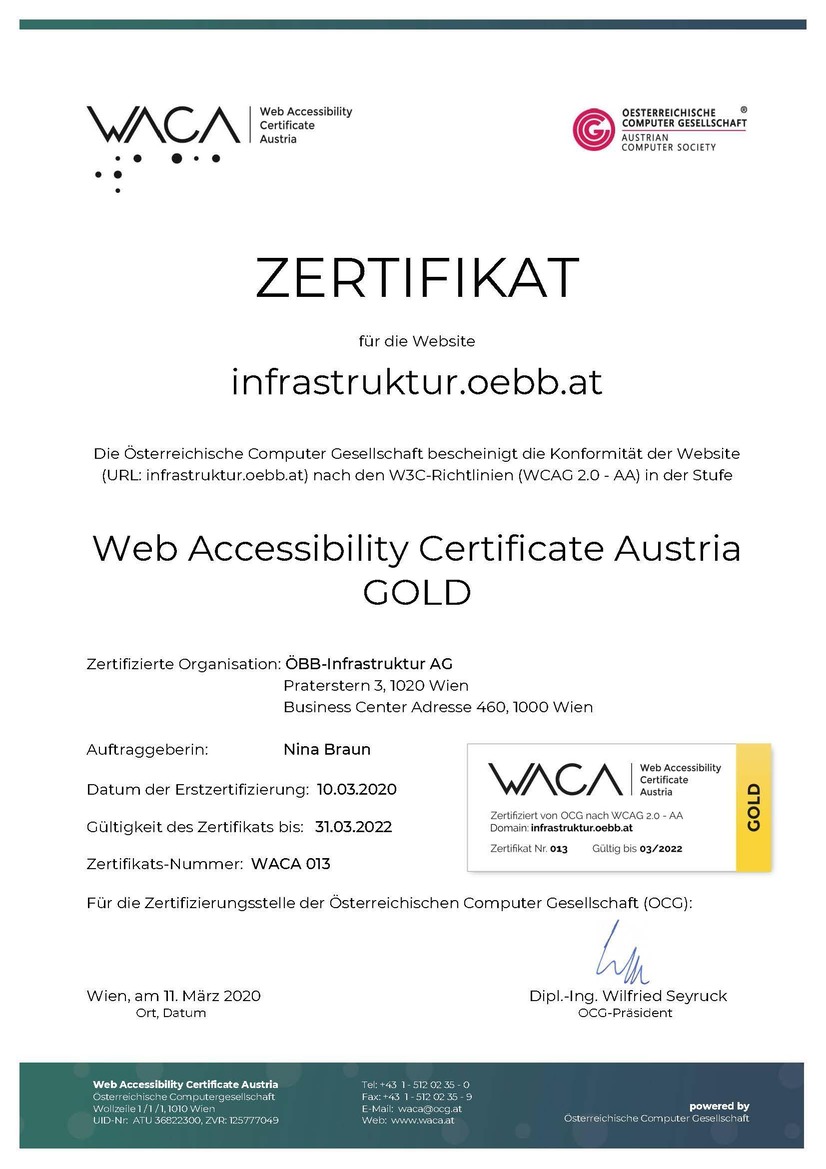 Which criteria must be met for the Web Accessibility Certificate Austria of the category "GOLD"?
Website is WCAG 2.0 AA compliant and meets all success criteria
Website is fully accessible to all users (according to WCAG 2.0 - AA)
Certification report (German)