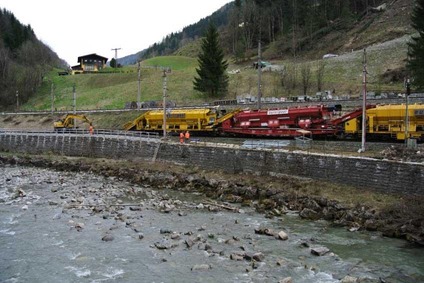 More capacity
In order to increase speeds from 70 km/h to 100-110 km/h and route capacity above all for cargo traffic, a far-reaching upgrade of the previously single-tracked line to two tracks was required. Thanks to massive investments since 1970, a good portion of the route has already been upgraded to two tracks.
Modernisation of the Tauern Line
The modernisation of the stations in the Gastein Valley will begin in summer 2023 and will be completed by 2027.
The 113-year-old Tauern Tunnel will also be modernised. The urgently needed work can only be carried out as a total closure of the tunnel.
Total closure of the Tauern Tunnel 2023: From 12.4. - 17.5.2023
Total closure of the Tauern Tunnel 2024/2025: From 18.11.2024 - 04.07.2025
Current construction projects on the Tauern Line