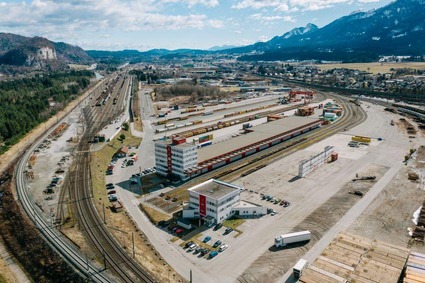 The large shunting station and the terminal are to be used to optimal capacity by connecting traffic and goods flows with the Adriatic ports. The switch from truck to rail will be made more attractive through targeted measures.
A modern freight transport and logistics location
Villach is soon to become a city on the Adriatic Sea - at least when it comes to freight transport. The core of the ÖBB-Infrastruktur AG project at the Villach-Süd terminal location, is the construction of a customs corridor between Villach-Fürnitz and the Port of Trieste. This will make Villach a fully-fledged branch of the Port of Trieste. Customs activities for imports and exports can thus already be handled at the Terminal Villach Süd. For customers, the hinterland port means time savings and an increase in transport quality. Waiting times at customs in Trieste are eliminated, through-trains are equipped with state-of-the-art wagons and transit times are shortened. For Villach, this means considerable internationalisation and an expansion of business for the entire economic area of Carinthia with many new development opportunities.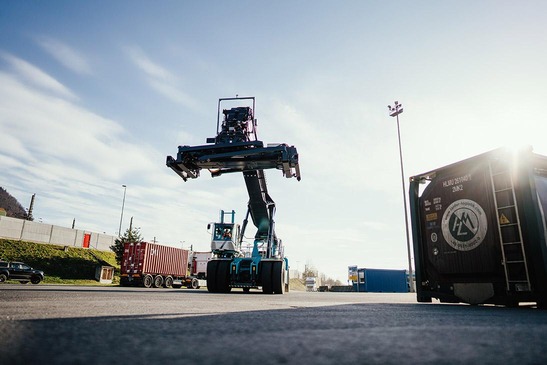 Climate-friendly and quiet
The synergy of rail and logistics services at the site should lead to a significant shift of transport from road to rail. Transporting goods by rail is 21 times more climate-friendly than by truck. In addition to the significant reduction in CO2 emissions, rail freight transport also contributes to a reduction in fine dust pollution and to greater safety along the transport routes.
A total of 62 million tonnes of goods were handled in Trieste in 2019. As the rail connection was made significantly more attractive, 10,000 trains departed from the port this year, which means around 200,000 less trucks on the roads. In order to ensure effective noise protection, noise protection refurbishment was carried out in the area of the Villach South Terminal and on the access routes, and supporting reinvestments were made.
Project goals
Location development: The location development company LCA Logistik Center Austria Süd GmbH (LCAS), with 50% ÖBB Infrastruktur shareholding, has the task of promoting the location and the region with regard to logistics, supporting the companies located at the site and attracting new rail-related companies.
Creation of a Villach railway hub: The Villach-Trieste axis should be the leading hub for rail freight transport in the Alpe Adria region.
Customs corridor: Establishment of a customs corridor to increase the attractiveness of the location for handling of goods, storage and packaging.
Border management: Optimisation of processes to reduce border stops.
Internationalisation: Integration of the Villach South site into an international network and creation of a hub for international rail freight traffic.