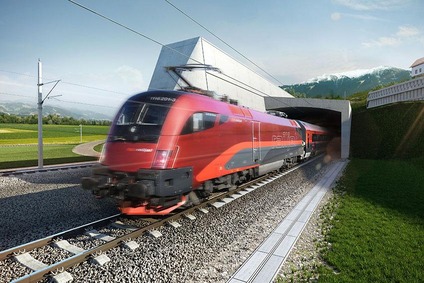 Crossing the Koralpe massif more quickly and with more comfort. That's what the future of train travel from Graz to Klagenfurt looks like. With the Koralm Railway, you will arrive at your destination even quicker. The fastest connection will shrink from three hours to just 45 minutes. Western Styria and southern Carinthia can be reached even more easily – as can our neighbouring countries Hungary and Italy.
Koralm Railway connects Europe
The economy is also benefiting from the construction of the new Koralm Railway. As part of the new Southern Line, it is strengthening the Baltic-Adriatic Corridor in Europe. Transporting goods in Austria by train is becoming more attractive, which in turn is allowing our operations to remain competitive internationally. And the environment to breathe: Each tonne of freight moved by rail generates around 15 times less CO2 emissions than transporting it by lorry.
Your benefits
Shorter journey times
Better access to southern Austria
Twenty-three contemporary railway stations and stops
Economic stimuli and jobs in the region
Long-term relief for the environment