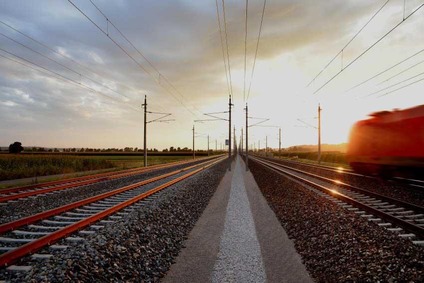 Modern stations and stops as well as a continuous four-track line.
On the section between Vienna and Linz, people are already benefiting from considerably shorter journey times, modern stops and a high level of comfort. In particular since the opening of the 60 kilometre-long new section between St. Pölten and Vienna in December 2012, a new era in east-west travel has become reality: With speeds of up to 230 km/h and a 19 minute shorter journey time between Vienna and Linz, the train has put the car in its place in Austria for the very first time. Today, travelling by train is not only safer but also quicker than by car.
Video Upgrade Western Line Vienna–Salzburg
The Western Line is located on the Rhine-Danube corridor. Today, about one third of all trains in Austria travel on this route. According to forecasts, freight and passenger traffic will continue to increase. Find out in the video how we are making the Western Line fit for the future.
Transcript of video for reading

Western Line
Film recordings, text inserts, speaker, background music,

Text insert: ÖBB INFRA

Speaker: Our tracks have a lot to bear, both in Austria and internationally. Like for example the Western Line. It lies in the Rhine-Danube corridor. One of the most important corridors of the transeuropean transport networks.

Text insert: 32% of all trains in Austria

Speaker: Today about one third of the trains run on this line. Even though it only accounts for about ten percent of the Austrian rail network.

Text insert: 10% of the Austrian rail network

Speaker: According to forecasts freight and passenger traffic are set to increase significantly. Competitive, sustainable and customer-oriented infrastructure – that's what we at ÖBB are working on every day. But how can we make the Western Line ready for this?

Text insert: Extension of the Western Line from two to four tracks.

Speaker: In a nutshell: by expanding it from two to four tracks where the need for this exists because of the development of traffic. To ensure that the Western Line can continue to meet demand in the future, the line has been continuously improved for many years. Because four tracks can do more than two. Two tracks can serve high-speed train traffic and be used at speeds of over 200 kilometres per hour.

Text insert: Two tracks – for over 200 km/h

Speaker: This means that long-distance passengers can reach their destinations much faster and have more trains to choose from. Since the commissioning of the new Vienna-St. Pölten line, the journey time from Vienna to Linz has been an impressive 19 minutes faster.

Text insert: 19 minutes faster

Speaker: This is the first time that the train has beaten the car. The long-term goal is a travel time of two hours and fifteen minutes between Vienna and Salzburg.

Text insert: 2 hours 15 minutes

Speaker: Several projects are running simultaneously to achieve this. The complete conversion is taking place during ongoing rail operations. Commuters in particular can benefit from the comprehensive S-Bahn service. And freight traffic too. This is how we can make the switch to environmentally friendly rail. After all, climate-friendly, low-CO2 mobility with even more frequency, capacity and speed makes rail a major player in the fight against the climate crisis. Do you have any questions about the Western Line expansion? Write to us at projektinformatione@oebb.at

Text insert: ÖBB INFRA
Current construction projects on the Western Line