All information on the training courses refers to the current status as of February 2021. We reserve the right to adjust prices if the content of the training courses is changed during the year. All training courses will only be held if the minimum number of participants specified is reached. The specified teaching units are the course times without examination. We offer open access to our training facilities in accordance with § 75 c EisbG and the General Terms and Conditions of ÖBB-Infrastruktur AG, BZELW division apply exclusively.
General Terms and Conditions (German)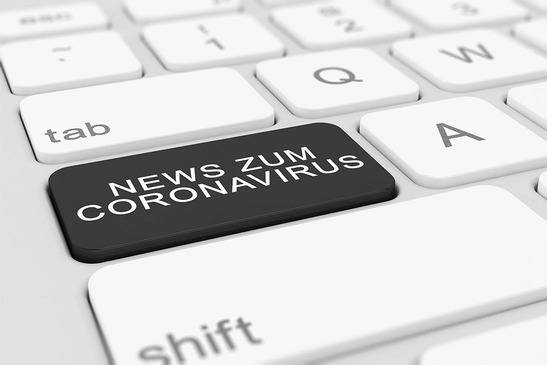 How we deal with Corona in our training courses
Since the beginning of the Covid crisis, we have taken on an ÖBB pioneering role in the use of new measures against the virus. In our education and training centres, rapid antigen tests and also Covid self-tests are in use and hygiene and other regulations are observed.
New rules valid as of 19 May 2021
In addition to the previous hygiene measures, according to the current Covid regulation (Bundesgesetzblatt 214. Verordnung: COVID-19-Öffnungsverordnung), from 19 May 2021 new rules will apply for attending vocational training and further education courses. As organisers, we may only admit people to the courses who have proof according to the so called "3-G rule". In German the three "Gs" refer to "Getestet, Genesen, Geimpft", which can be translated as: Tested, Recovered, Vaccinated.
In concrete terms, this means that participants must therefore bring valid proof of testing, proof of recovery or proof that they have already been vaccinated in order to take part in courses. The training staff will carry out the check at the beginning of each course day. Should a participant not be able to show a valid proof at the beginning of the respective day, we will use self tests. Please note that these are only valid in the respective educational institution, for one day. Without valid proof, participation in classes is not possible due to the regulation.
Overview of which certificates allow participation in a course
| Evidence | Description | Period of validity |
| --- | --- | --- |
| Negative test result | Antigen tests for self-testing in an official data processing system | Sample collection before max. 24 hours |
| | Antigen tests | Sample collection before max. 48 hours |
| | Molecular biological tests for SARS-CoV-2 ("PCR test") | Sample collection before max. 72 hours |
| Vaccination | First vaccination | From day 22, up to max. 9 months later |
| | Second vaccination | First vaccination before max. 9 months |
| | Vaccination with vaccine for which only one vaccination is intended (currently: Johnson&Johnson) | From day 22 onwards |
| | Vaccination if a positive PCR test was carried out at least 21 days before or proof of neutralising antibodies was available before vaccination | Max. 9 months after vaccination |
| Proof according to § 4 Para. 18 EpiG or certificate of isolation | Evidently issued for a person infected with SARS-CoV-2 | Max. 6 months old |
| Proof of neutralising antibodies ("antibody-test") | | Max. 3 months old |
The continuation of education and training is of enormous importance to us - not only in terms of maintaining train operations and the railway infrastructure. We want to continue to inspire as many people as possible for the railway and help shape their railway future in the best possible way.