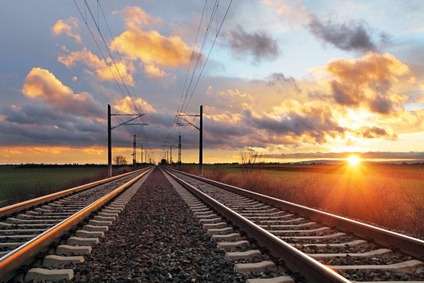 Faster and more convenient
Shorter travel times and better connections from the region around Bruck an der Leitha to Vienna Airport and the city of Vienna: these are the advantages offered by the construction of the Airport Link between Bruck an der Leitha and Vienna International Airport.
More comfort and opportunities for commuters
Vienna International Airport is the most important commuter centre in the region with around 22,500 employees, but Vienna is also an important destination for commuters. For them, the Airport Link means more convenience. With an optional regional train station including a possible park & ride facility, even more potential passengers and commuters will benefit from a fast rail connection to Vienna International Airport and on to Vienna - also due to increased punctuality on the Ostbahn.
Your benefits
Optimal and attractive connections with Vienna International Airport in the east of Austria
Fast, direct passenger train connection from northern Burgenland and eastern Lower Austria to Vienna International Airport and to Vienna
Reduction of travel time on several connections
Relief of local through-roads
Optional regional train station for an even more comprehensive improvement of the situation for commuters
Creation of prerequisites for fast direct connections between Vienna International Airport, Budapest and Bratislava
The districts of Bruck an der Leitha and Neusiedl am See will become more accessible thanks to shorter travel times and additional connections, and the heavily frequented through-town routes will be relieved. In the future, one third of passenger traffic to Vienna International Airport is expected to travel by rail. This will not only reduce pollutant emissions but also contribute to a more efficient use of the transport system.
Faster to the destination
The Airport Link will make it possible to reach destinations southeast of Vienna International Airport much faster in the future: The travel time between Bruck an der Leitha and Vienna International Airport will be cut in half to around 15 minutes, and the journey between Neusiedl am See and Vienna International Airport will only take 30 minutes instead of 45. Bratislava will be reached from Vienna International Airport in just 45 minutes instead of 60.
International connections
In the longer term, the Link (in combination with further expansion steps) will enable fast and direct connections between Vienna International Airport, Bratislava and Budapest. In this way, the Airport Link can contribute to a reduction in short-haul flights in the interests of environmental and climate protection.
Improved infrastructure
Due to the direct connection, the Airport Link can support the development of regional business parks in the airport region. The additional market potential for Vienna international Airport due to the enlarged catchment area may create additional jobs.