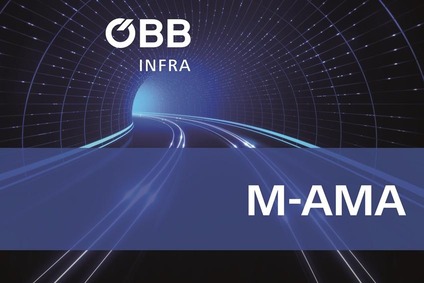 Product information
The M-AMA online ordering system supports users throughout the train path ordering process, from placing of the order, feasibility checking and offer submission through to path allocation by customer support in cooperation with path management, timetable management and network access capacity management.
Users can also order a range of ÖBB-Infrastruktur AG products (facilities, shunting services and train preparation) quickly and easily along with ad hoc train path orders.
The BuBi tool for printed and graphical timetable orders is integrated in the M-AMA, and users also have the option of ordering command blocks.
How you benefit
Standardised software solution
Optimised user interface
Standardised order process to replace other communication channels (fax, email, phone)
Creation of a structured data base with transparent, continuous logging of orders, in which all orders can be managed via a unique order number in in-house and external systems
Efficient search and filtering options

Up-to-the-minute

information
Interfaces to the internal path construction system and PCS
Reduced workload due to copy and update functions
Registration
Access to M-AMA and password allocation is provided as a matter of principle to licensed RUs (or RUs undergoing the licensing process), as well as other specially authorised applicants (e.g. authorities). Access may also be granted, in exceptional circumstances, to freight forwarders, hauliers, loaders, research institutes and municipalities if there is a legal interest in doing so.
Access (authorization check) is managed via the One Stop Shop (OSS).
Contact us
Questions on M-AMA? Our team is happy to help.