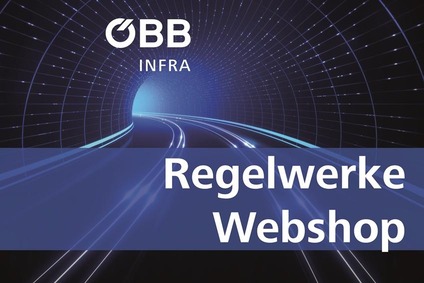 Product information
The online shop offers various packages grouped according to topic; these packages are also available with a number of different "roles". We offer our customers, such as planning and construction site offices, the ability to access fundamental principles on construction and electrical engineering. This information will support you when executing orders in collaboration with ÖBB. It will also help when preparing bids as part of a tender process.
Network access regulations are also available to railway undertakings free of charge in the online shop.
How you benefit
Customised provision of regulations and role-based queries
A new look and optimised user interface
Current regulations on demand for the duration of your subscription
Option to access regulations that will apply in future
Up-to-date information via our Information Services Newsletter (Registration via registration form/German)
Product information, pricing, terms and conditions (German)
Registration
Registration is required in order to gain access to the online shop. Following your registration, you will receive an email where you need to confirm you registration. After the online sales team has approved your request you will once more receive an email that your request has been approved. You can purchase regulations from the online shop as soon as your access has been approved.