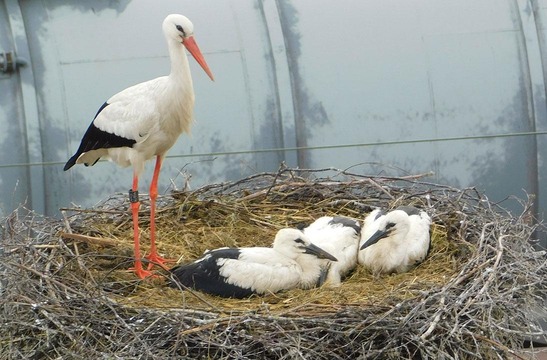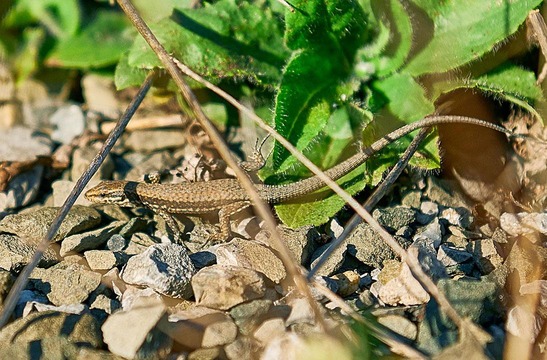 Whether fish, lizards or storks; all animals are in good hands at the Wolfurt terminal in Vorarlberg. A pair of storks has been nesting on a mast for years and returns every breeding season to raise their nestlings here. In addition, a specially constructed reptile habitat of around 300 square metres provides a habitat for protected sand lizards. There are also lots of hares and foxes living in and around the Wolfurt freight centre.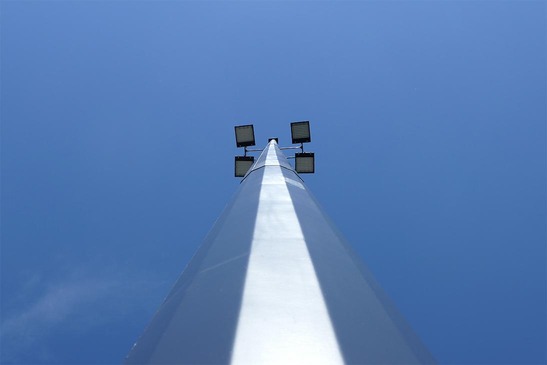 Innovative lighting technology
The innovative floodlights at the Wolfurt terminal use a special wavelength of light so that they do not attract insects. At the Wien Süd terminal, the height of the lighting masts is adjusted to reduce the light impact on the surroundings.
100 percent green electricity
As a true Green Terminal, Wolfurt also demonstrates its environmental commitment with a green roof and CO₂-controlled ventilation with heat recovery. Both freight centres have geothermal energy, a PV system, soundproof walls and noise-avoiding crane technology. The Wolfurt terminal is certified as a European Green Building. This confirms the sustainable increase in efficiency with regard to the use of energy for the service and workshop building as well as for the in-gate building. The operation of both terminals naturally runs on 100 percent green electricity.
More about 100 per cent green electricity

With the power of the sun
We trust in the power of the sun. There is a huge rooftop photovoltaic system on the hall roof of the Wien Süd freight centre. It extends over almost 10,000 m² and has nearly 4,500 photovoltaic modules. The solar power is fed directly from the roof of the freight centre into the overhead line of the Pottendorfer Line. This amount of electricity is equivalent to 440 train journeys from Vienna to Salzburg. In addition, we use the roofs of the container repair hall at the St. Michael terminal and the Wolfurt terminal building to generate green energy.
Solar energy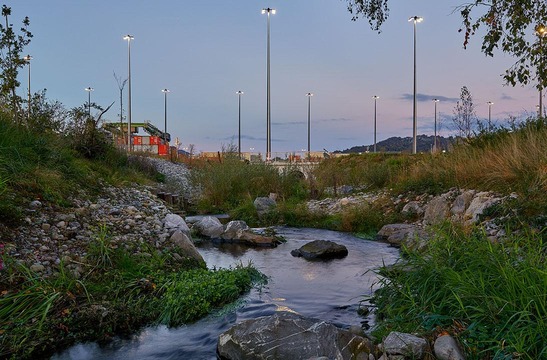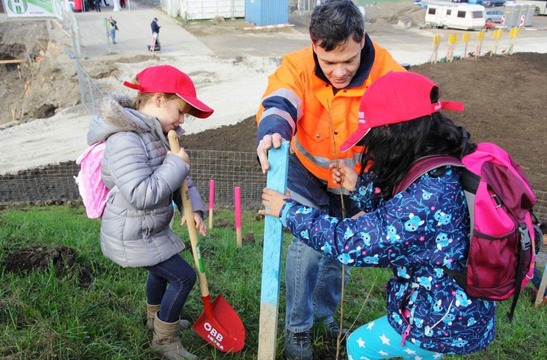 Even more green spaces
Another special feature at the Wolfurt terminal is the "Landgraben" stream. It is channelled through a canal under the terminal. To enable fish to use it, fish ladders and a light shaft have been installed at the bottom. At the Wien Süd terminal, ecological compensation areas were created during construction and landscaped in several planting campaigns with schools and kindergartens.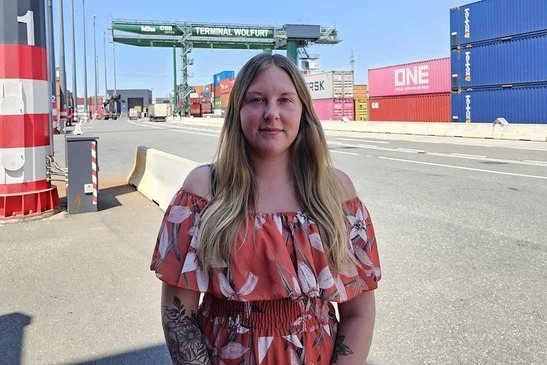 Green jobs with meaning
As one of the largest climate protection companies in Austria, we offer a wide range of meaningful green jobs - including at the terminals: In her green job as a container checker at the Terminal Wolfurt in Vorarlberg, Nicole Gunz makes sure, for example, that resources are used carefully and saved in any repairs to the containers. She also uses her bicycle to get from A to B at the terminal quickly and in an environmentally friendly way.