12 days free-storage at Villach terminal
We at TSA follow the world media and are aware of the major problem in the Suez Canal - especially concerning the impact on your ongoing business. We want to contribute to cushioning the possible delivery bottlenecks for the shipping industry and our customers, especially in the southern ports. This is why we are offering you 12 DAYS free-storage at the CCT Villach terminal for all full containers until end of April 2021. We want to provide support so that the supply chain does not have to be interrupted in the direction of export shipping. We want to act as a possible buffer terminal in order to counteract, so that no enormous backlogs occur in the port during import.
We would also make every effort to talk to rail transport companies, so that possible shuttle systems can be set up at short notice to enable a targeted departure and arrival at Villach South.
We are always available for enquiries and would be happy to support you in solving this current problem.
March 2021
New train product of the Hupac Group
From 6th March we will also be handling Hupac Group trains at the Wels terminal. The new round trip runs from the Dutch terminal Gelleen RTC to Wels CCT and on to Vienna.
Hupac is the leading European network operator in intermodal transport and has been committed to innovative, reliable rail transport for over fifty years. The new train product not only strengthens the Wels terminal, but is also a sign that "combined road/rail transport" has become an important alternative in freight transport.
March 2021
Transcript of video for reading

The video shows the arrival of the first train of the Hupac Group at the Wels terminal. The departure station was the Dutch terminal Gelleen RTC.
Freight transport: Premiere shuttle "LEO" arrives at the Vienna South Terminal
The success story of ÖBB-Infrastruktur's Vienna South freight terminal continues. The premiere shuttle "LEO" from Antwerp was received by TSA Sales.
March 2021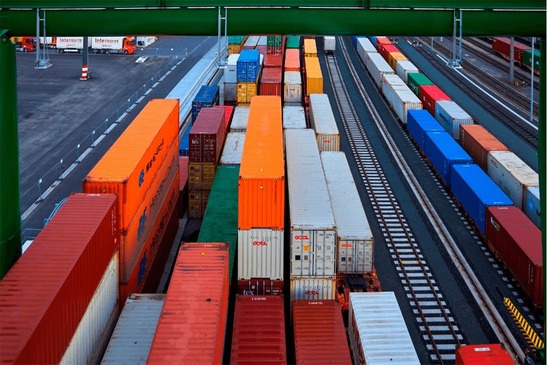 Wolfurt freight terminal becomes part of the German AlbatrossExpress network
From the timetable change on 13th December, TFG-Transfracht is expanding its AlbatrossExpress network in Austria to include the Wolfurt terminal. With a frequency of five departures a week in both directions and the faster transit times, the terminal location is strengthening its hub position in the entire Lake Constance region.
December 2020