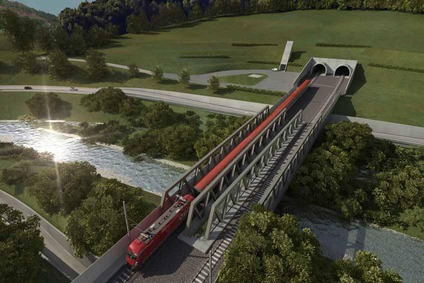 In less than two hours by train from Vienna to Graz: the Semmering Base Tunnel makes it possible. From 2030, it will connect the town of Gloggnitz in Lower Austria with Mürzzuschlag in Styria. This will relieve the historic Semmering railway and get you to your destination even quicker. Freight services on this line will also become more attractive. Even heavy trains can pass through the tunnel, pulled by a locomotive.
Tunnel as a gateway to Europe
The Semmering Base Tunnel is a sustainable investment for the future of rail traffic. As part of the new Southern Line, it will strengthen the Baltic-Adriatic Corridor in Europe. This will ensure that our economy remains internationally competitive and allow the environment to breathe. Each tonne of freight moved by rail means around 15 times less CO2 emissions than transporting it by lorry.
Your benefits
Shorter journey times
Better connections to the south of Austria
Economic stimuli and jobs in the region
Relief of the Semmering mountain line