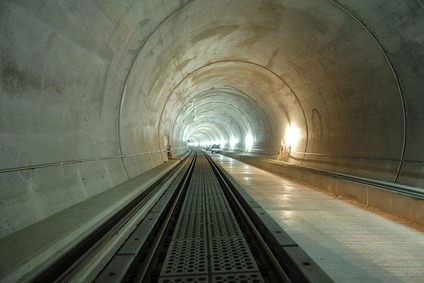 Relief for local residents
Rail services started operations between Werndorf and Wettmannstätten with the opening of the tunnel in 2010 – initially on a single track. At around 24 kilometres in length, this section is the second-longest of the Koralm Railway. It will noticeably relieve residents living along the existing Southern Line. The new railway routing along the A9 Pyhrn motorway bundles train and car traffic, which reduces the additional burden on the environment.
Right through the green heart of Austria
New connections are extending the transport network in Styria: The terminal at Graz South/Werndorf will become the ideal hub for freight services in the region to the south of Graz. Wettmannstätten Railway Station links the Koralm Railway to the Graz-Köflacher Railway – for better access to the central Styrian region.