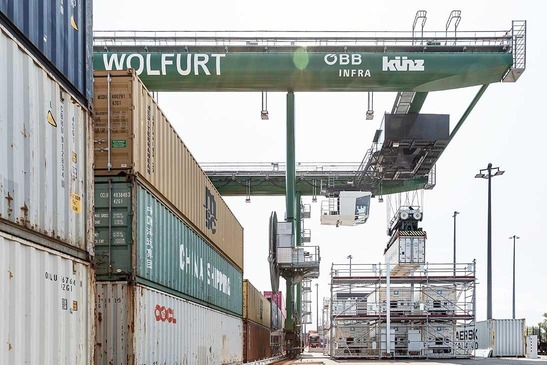 Rail is the key ... for the love of the environment
The demand for environmentally friendly freight transport is steadily increasing. In 2021, the transport volume on the Austrian rail network almost reached pre-Corona level "We are supporting this development by providing high-performance, efficient goods handling and the corresponding logistics." says Dr Renate Glisic, Head of Terminal Service Austria (TSA) at ÖBB-Infrastruktur.
A total of 533,138 ITE - or around 815,000 TEU - were handled in the previous year. This is an increase of 12.2 percent compared to 2020 - and a positive trend is also emerging this year. To ensure that this continues, TSA is pursuing the "TSA-MAP 2030" strategy.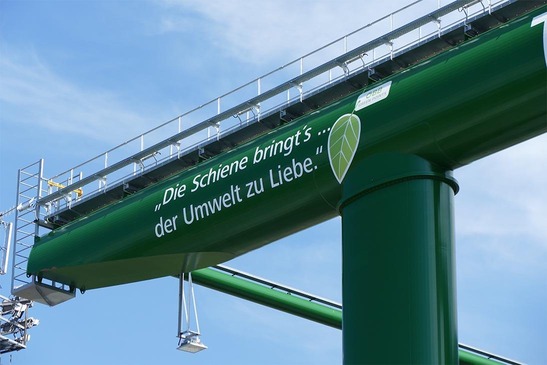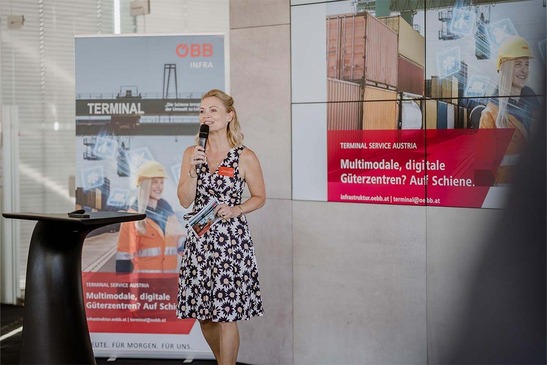 Increasing capacities and service
By transforming ÖBB's terminals into modern, multimodal freight centres in the heart of Europe, TSA is bringing even more goods onto the environmentally friendly rail. Specific goals by 2030 are to increase terminal capacity to over one million ITEs and to increase capacity utilisation by ten percent. To achieve this, the terminal logistics company of ÖBB-Infrastruktur is increasing productivity and efficiency and focusing strongly on digital solutions and automation.
The product and service portfolio is also becoming even more attractive for customers. TSA is increasing the attractivity of its terminals through market-oriented additional services and new products to safeguard and expand the core business. These additional services include offers such as the service of the new reefer facility at the Wolfurt terminal in Vorarlberg. TSA employees clean containers in which temperature-sensitive and perishable goods are transported before they are loaded and check them for any damage. They carry out minor repairs directly on site. In addition, reefer containers that have already been loaded can be cooled or heated at the site until they are transported further. Another depot is available to customers for empty containers.
Enabler for even more goods on rail
For Renate Glisic, the development of the TSA terminals into modern, multimodal freight centres shows quite clearly: "We are 'enablers' for even more freight transport by rail in the future. We also see ourselves as an important partner of the European freight network. We bring people together, develop new products and create synergy effects. Through joint solutions, we make the environmentally friendly railway even more attractive."
Projects for our customers