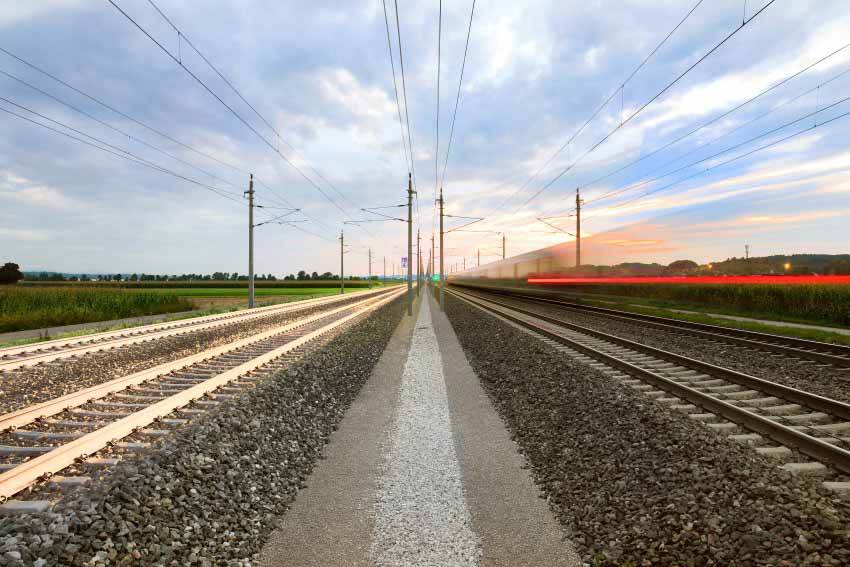 The world of ÖBB-Infrastruktur
Transcript of video for reading

In our modern world mobility is a matter of course. Mobility links town and country. It brings people together, transports goods from A to B. Mobility is the basis for progress and development of a country. But mobility needs a functioning infrastructure. Only infrastructure makes mobility possible. It is our job to create this possibility. And we do it every day: 24 hours a day, 365 days a year.

Textinserts
We ensure mobility,
punctually and reliably.
170 million passengers per year,
6,400 trains daily.

Switches, signals, information systems and specialists with professional training - we ensure that people reach their destination safely. Thanks to modern operations management and leading technology, we are among the leaders in Europe when it comes to infrastructure and punctuality.

New stations as hubs of urban life - lines, tunnels and bridges connect countries and regions. Every euro that we invest in railway expansion brings twice as much added value for the domestic economy. By investing in infrastructure, we create value for the entire country.

Textinserts
We build for generations.
Planning for tomorrow, today.
Investments of 2.9 billion Euro per year.
2,000 projects.

The expansion of our rail network enables more trains and shorter travel times. Modern railway lines for faster travel and better accessibility by rail. With our innovations we accelerate the country's progress and the development of society.

Textinserts
Our network connects Austria with Europe.
4,875 kilometres rail network.
230 km/h on high-speed routes.

Our marshalling yards, freight centres and terminals ensure fast distribution of goods from all over the world. They are transhipment points in a globalised economy. Our logistics services create the basis for successful companies and satisfied customers

Textinserts
We are the engine of the economy.
Seven rail freight centres and terminals.
100 million tonnes of goods per year.

Vibrant railway stations become places where people live together, their responsible management is a prerequisite for feeling at ease: Safety and cleanliness always come first. With well thought-out solutions, we create an environment that meets people's daily needs.

Textinserts
With our real estate properties,
we create new centres.
1,046 train stations.
3,892 buildings.

Within the scope of our infrastructure projects, we pay attention to the ecological balance. Biodiversity and nature conservation are important to us. We design railway areas according to people's needs and use resources sparingly. In doing so, we make railways the most environmentally friendly means of transport in Austria.

Textinserts
We stand for sustainability throughout Austria.
Ten own hydroelectric power plants.
100% of traction power from renewable energy.
Rail travel saves 4.2 million tonnes of CO2 per year.

We are the people who make the services of this company possible. People who show full commitment every day, and whose work makes mobility a matter of course. Day-to-day. Every single day. ÖBB Infrastruktur.

Textinserts
18,609 employees,
2,000 apprentices,
throughout the ÖBB Group.
We plan, develop, maintain and operate rail infrastructure
With around 18,400 employees, we plan, develop, maintain and operate the entire ÖBB rail infrastructure; train stations, routes, buildings, terminals, telecommunication systems and hydropower plants for environmentally-friendly railways. We manage the total property assets and are therefore one of the largest property owners in Austria. In our company, the majority of ÖBB apprenticeships and the railway-specific, operational and technical training are integrated.
On behalf of the federal government, we invest more than 3 billion euro into the Austrian rail network each year and provide state-of-the-art railway technology. ÖBB-Infrastruktur AG is a 100 percent subsidiary of ÖBB-Holding AG. It is wholly owned by the Republic of Austria.