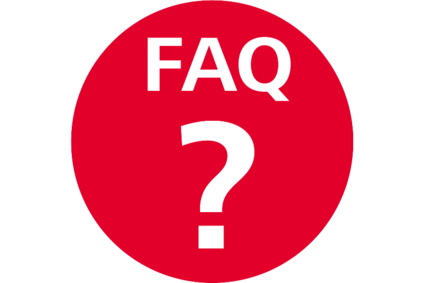 Frequently asked questions
How can I report a loss to ÖBB?

You can submit a loss report via our Online-Tool and will be notified immediately by e-mail about the current status of the notice of loss.

Please fill out the online form with detailed information about the lost item. Describe your lost item from the outside in. For example: a backpack is recorded under the category backpack and the laptop, mobile phone etc. are contents of this backpack.

How long does it take for a lost property item to be recorded in the lost property office?

As a rule, found objects are registered within three working days (Mon-Fri).

How long are found objects kept in the Lost & Found offices?

All found objects with the exception of documents and identity cards (handed over to the magistrate or the municipality after only three days) are kept in the Lost & Found offices for 14 days.

What happens to the lost property after the 14 days?

These are also handed over to the responsible municipal authority or municipality.

Am I notified when my lost property arrives at the lost property office?

When the lost property is registered, you will receive an e-mail, provided you have created an online loss report with your e-mail address.

What lost property will not be picked up, what will be disposed of immediately or not accepted at all?

Perishable goods and items with a value of less than 10 euros are not accepted in the lost property offices. Found objects outside the ÖBB premises are also not accepted.

How do I get my lost item back?

Found items can either be collected directly from our Lost & Found offices or, after consultation, sent to you by post at a charge.

Is there a fee when collecting a lost property item in person?

There is no fee for collecting lost and found items in person.

Can I access the video recording in the vehicles to see who took my lost property?

Yes. If a crime is suspected, the investigating authorities can access the video data.

What other lost property offices are there?

Here is a selection of other lost property offices that may be considered for a search:

Can another person collect my lost item?

If it is not possible for you to collect a lost property item yourself, you can also instruct another person to do so. In this case, we absolutely need a fully completed power of attorney (German). In addition, the person collecting the lost property must present a valid identity card or passport.