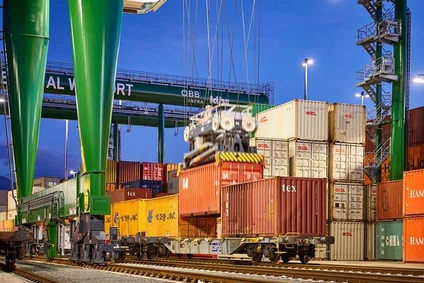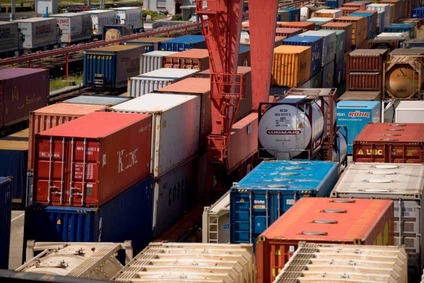 Facts and figures
7 terminals
Total quantity of UCT: 524,000 ITU (2022)
Total quantity of ROLA: 269,000 trucks (2022)
Maximum storage capacity: 15,000 TEU
6 gantry cranes, 10 full container reachstackers, 7 empty container stackers
TSA's own Austria-wide terminal operating system incl. DGPS positioning on all UKV terminals
Goods handling and logistics services: Everything from one source
Transfer service to and from the terminal, for trains and grouped wagons
Handling of intermodal transport units by means of gantry cranes or container stackers
Stabling and storage of containers
Depot management, cleaning and repair of containers
Agency services for train operators and RUs
Rolling Road terminal operation
Handling of non-craneable semitrailers (ISU)
Cooling and heating of containers
Loading and unloading of containers incl. temporary storage of goods
Opportunities for customs clearance (authorised location of goods)
CSC verification, SOLAS weighing
Other location services
We connect markets
Our terminals link international business locations and seaports. Whether Baltic Sea, North Sea, Adriatic or Black Sea – our locations in Wien Süd, Wels, St. Michael, Villach Süd and Wolfurt are hubs for international transport units (ITU).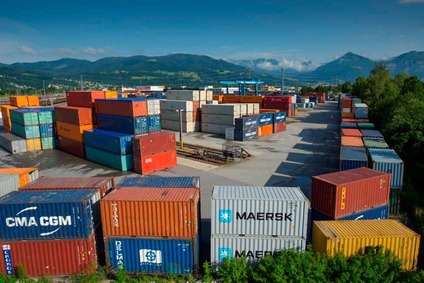 Initial point of contact
For us, operating terminals is more than linking road and rail. We bring people with common ideas together. We are happy to advise you, create the necessary contacts and support you with your intermodal network planning.
Customer benefits in focus
As a neutral terminal operator, we offer you optimum possibilities for linking rail and road. We want to be a reliable and flexible partner for your business by providing customer closeness and high service quality at our locations. We therefore pay particular attention to modernising our terminals and thus shortening throughput times for the shipping industry.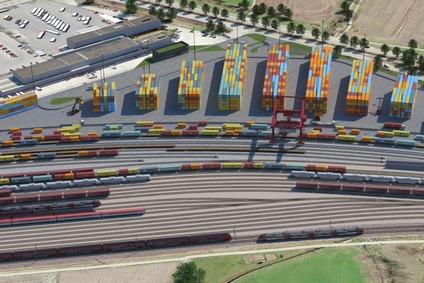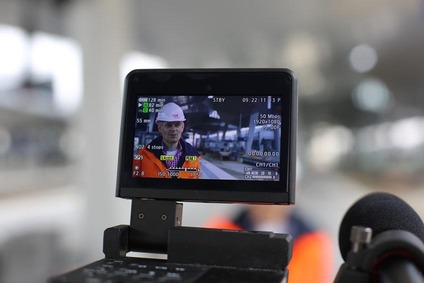 Media gallery Terminals
Not only are we constantly investing in the infrastructure at our freight centres and terminals, but we are also expanding our service portfolio for our customers. Take a look at our range of services in our videos.
Media gallery terminals