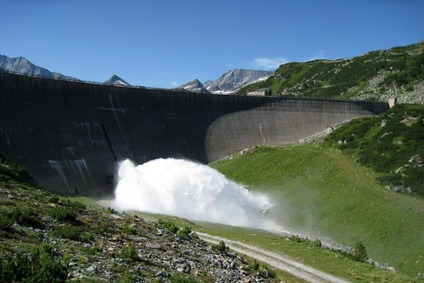 In future the new Tauernmoos power plant will be one of the most important cornerstones for a sustainable, demand-oriented supply of traction current from hydropower. Thus, performance peaks in the traction power grid will be covered even more efficiently.
High environmental standards
From a total of nine hydropower plants in Austria, the four plants for traction current in Salzburg's Stubachtal valley form ÖBB's largest and most powerful power plant group. Together they generate nearly 20 percent of the energy needed by the Austrian rail power network to power freight and passenger trains. In other words, almost every fifth train in the rail network runs on traction current from Stubachtal. The authorities also issued the project with a positive environmental compatibility test (UVP notification) due to the high standards of nature conservation.
The UVP notification of Salzburg province covers water rights and nature conservation as well as all approvals required for power plant constructions, including those of the Railway Act.
Facts & Figures
Pumped-storage hydropower plant
Output 170 Megawatt (MW)
Annual energy generation 460 Gigawatt hours (GWh)
High technological and environmental standards

Milestones

2007: Start of project processing
2012: Positive UVP notification
2013: Excavation of the exploration tunnel to the Tauernmoos cavern
2014: Opening of information centre "Gletscher, Klima, Wetter" (Glacier, Climate, Weather) in cooperation with the Hohe Tauern National Park
2017: Positive UVP amendment notice with development tunnel Stubachtal
2018: Implementation notifications ÖBB-Infrastruktur AG and ÖBB Holding
2019: Tenders, contracting
2020: Start of construction
2025: Planned commissioning
Optimal use of the 220 metre height difference between the reservoirs
The two reservoirs Tauernmoossee and Weisssee were constructed in the upper Stubachtal valley (municipality of Uttendorf) in the Hohe Tauern National Park, in the first half of the century. The Tauernmoossee has been used with the Enzingerboden power plant to generate electricity (output 80 MW) ever since. The Weisssee, which is 220 metres higher, continues to serve as a pre-storage basin only. The drop height between Weisssee and Tauernmoossee has never been used. The new pumped-storage power station with two 85 MW turbines also enables this height difference of the reservoirs to be used to generate electricity for powering trains.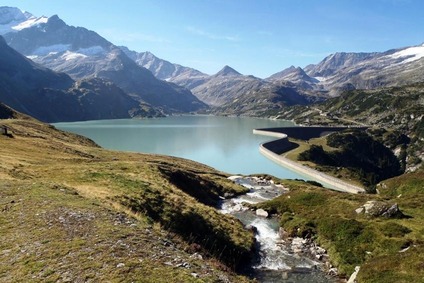 Information and coordination
The constructional realisation of the new pumped-storage hydropower station Tauernmoos is closely coordinated with neighbouring residents and municipal governments.