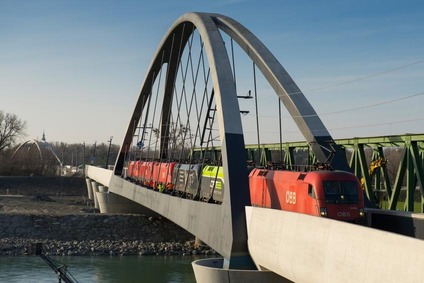 Do you commute from Vorarlberg to St. Gallen canton for work? In future, you will reach your destination faster and in greater safety: The upgrade of the St. Margrethen-Lauterach Line will create an ideal connection between Switzerland and Austria. Local residents and travellers will profit from new, modern stops, better flood defences and less railway noise.
Fast cross-border connections
Trains plying between St. Margrethen and Lustenau have already been using the new bridge over the Rhine since March 2013. Subsequently, ÖBB together with the State of Vorarlberg and the municipality of Lustenau adapted the noise protection on the existing line in the Lustenau area and initiated the construction work for the new Lustenau railway station. In Lustenau, the reconstruction work has already been largely completed.
Your benefits
Shorter local and long-distance journey times
Customer-friendly railway stations and stops
More protection against flooding
Improved noise protection for local residents