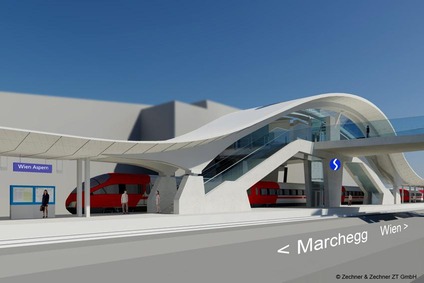 Shorter journey times and higher frequencies for commuters: These are the benefits offered by the upgrade of the railway line between Vienna and Bratislava. The railway stations and stops along the route will have an accessible and customer-friendly design. As a passenger, you will also benefit from the connection to Vienna's metro system.
Infrastructure for the Central European Region
The "Twin City Rail" project connects two capital cities in the heart of Europe. As part of the new Western Line, it also strengthens the cross-border Rhine-Danube Corridor. This infrastructural upgrade will simplify the transport of freight and help to develop new economic regions in the east of the EU.
Your benefits
Shorter long-distance journey times
Nine contemporary railway stations and stops
Connection to Vienna's metro system