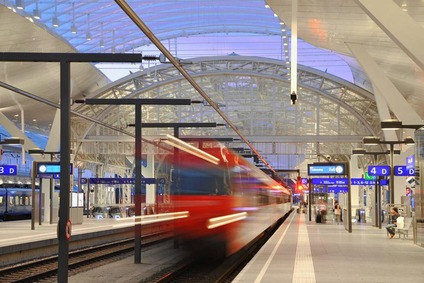 New through station
The transformation of the railway station during ongoing operations into an impressive mobility hub for the city of Salzburg began in 2008. What used to be a combined through station and terminus station, where most of the trains ended their journeys, has now been transformed into a new, contemporary through station. Nine full-length platforms can now handle more trains more quickly. They make the station a regional and international transport hub that fully meets the demands of the modern railway age.
History meets modern spirit
The station building, including the Art Nouveau hall, was renovated under strict heritage building requirements. The landmark of Salzburg Main Station, the listed steel hall on the former centre platform, was integrated into the new platform roofing. The centrepiece of today's railway station is the modern, light-drenched station concourse, which also serves as a new link between the two Salzburg districts of Schallmoos and Elisabeth-Vorstadt. Shops, dining and service companies on an area of around 3,500 m² provide the perfect way to pass time.
Challenges during remodelling
Retaining the old and building the new was one of the big challenges during the remodelling of Salzburg Main Station. Today, the station is a notable witness for the successful symbiosis of old and new, and thus an accomplished example of a successful combination of heritage-listed historical structure and innovative railway station infrastructure. The impressive steel roof construction combined with the membrane roof made from strips of plastic film creates a light and friendly atmosphere.