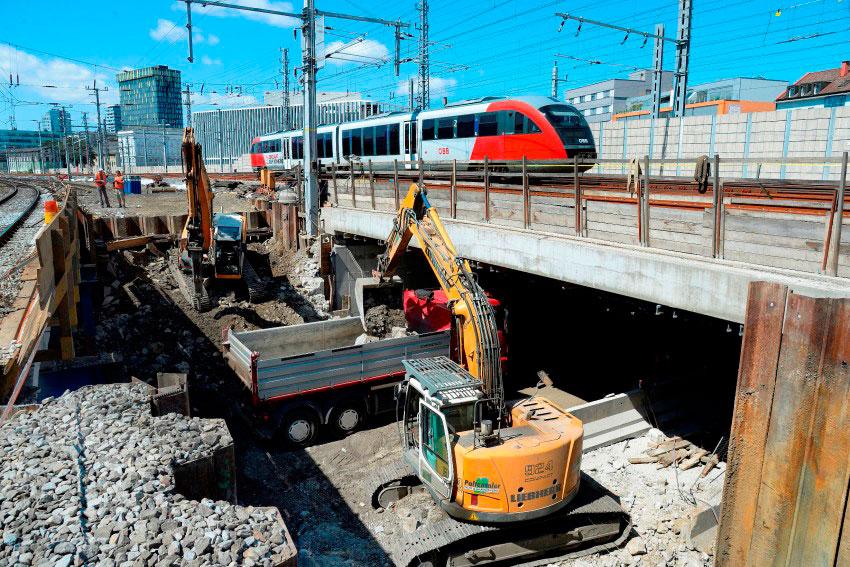 More trains, shorter frequencies and better connections: That's what the upgrade of the Western Line to four tracks will bring about. To this end, new tracks were built on the east side of Linz Railway Station in Upper Austria. The conversion of the eastern entrance to Linz Main Station will lay another component for a continuous four-tracked Western Line. As a passenger, you'll travel in even greater comfort in the future. Rail operations will also become more efficient.
Building while trains continue to run
The main station bends as an arch to the marshalling yard. Within eight years, the ÖBB infrastructure laid ten tracks here. And all this during ongoing operation with around 800 train and shift runs per day. As a prerequisite for the reconstruction, the line with its three bridges had to be renewed and technical facilities built. Noise barriers were also built.
Your benefits
More capacity for passengers and freight
Infrastructure in tune with the times
Another step towards a continuous four-tracked Western Line