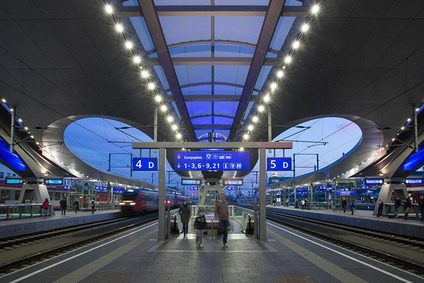 Fit for the future
A wavy roof, new platforms and the "Golden Eye" on the forecourt: The new Graz Main Station impresses with functionality and architectural highlights. With around 15 million customers per year, it is one of the biggest railway stations in Austria and an important traffic hub. Following the redesign, it awaits you modern and fit for the future.
Turntable for the South
With the opening of the Koralm Railway, Graz Main Station will become even more important for international traffic. As part of the southern route, it is located on the Baltic-Adriatic Corridor - an important north-south connection in Europe. The station reconstruction was part of the project "Graz Hauptbahnhof 2020" of the ÖBB Infrastruktur, the city of Graz and the province of Styria.
Your benefits
More safety and convenience
Wheelchair-accessible transfers in all directions
Ideal linking of local and long-distance services
New west-east connection through the north passenger tunnel
Invigoration of the local area with apartments, shops and offices