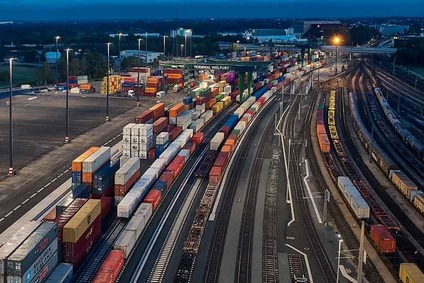 Moving twice as many consignments to the railways: This is what the Wolfurt Freight Centre in Vorarlberg will enable in the future. Its upgrade is benefiting the domestic economy, securing jobs in the region and helping the climate. Each tonne of freight sent by train causes around 15 times fewer CO2 emissions than sending it by lorry.
Freight traffic in border triangle is benefiting
The Wolfurt Freight Centre is an important logistics hub for Vorarlberg. Its location on the A14 Rhine Valley motorway and the Arlberg Corridor makes it ideally suited for the transshipment of goods from road to rail. With its upgrade, ÖBB-Infrastruktur is mastering the constantly growing flow of goods in the border region between Switzerland and Germany.
Your benefits
Moving freight traffic from road to rail
Strengthening Vorarlberg as a location for business
Better connection to international markets
More capacity, efficiency and optimal service for companies