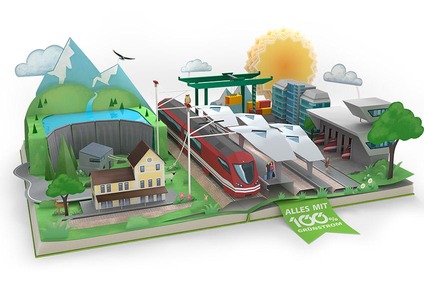 We give 100 percent for 0 emissions
As Austria's largest climate protection company, ÖBB considers itself to be a part of the solution in the fight against climate change. With the switch to 100 percent green electricity for our railway stations, offices, workshops and container cranes, we are reaching the next milestone in becoming a CO2-free group. In this way, we are already creating an environmentally-friendly infrastructure today that will enable our children and grandchildren to have a future worth living tomorrow.
Environmentally friendly power supply
Environmentally friendly power supply, electricity from water, wind and solar power: the railway is climate-friendly. Using energy efficiently and investing in new ideas and technologies. This is ÖBB-Infrastruktur. It's why we also want to compensate for upstream emissions in the long term. Not a single litre of oil, not a cubic metre of gas or coal should be used to generate the electricity that moves trains, passengers and goods. Every year, we and our customers save around 3.5 million tons of carbon dioxide for the environment through rail transport. A quantity that would require a forest the size of Vorarlberg to be taken up again.
Clean power from hydropower (Video in German)
Our skill is climate protection. With an average of 90 per cent hydro-electric power in the rail power supply mix we, ÖBB-Infrastruktur, are one of the most environmentally-friendly infrastructure operators in Europe. We operate a complex infrastructure for a reliable and fail-safe traction power supply. We produce a third of Austria's traction supply demand in our eight hydropower plants.
Environmentally-friendly energy supply
The first railway power supply solar power plant is located south of Vienna. 7,000 solar panels feed the energy gained directly into the overhead contact cable. This provides trains with environmentally-friendly eco-power.
Using energy efficiently
Energy efficiency and energy-saving are always important topics for us. We are also committed to climate protection for economic reasons. Less energy consumption in vehicle operation, in railway stations, in installations and in the offices reduces operating costs.
We make the world greener
Upstream emissions in our traction current are compensated for by forestation programmes in the tropical rain forest in Costa Rica and in the ÖBB Customers Forest near Vienna.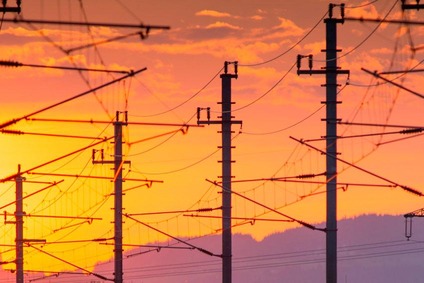 Expanding electrification
An important step towards further CO2 reduction is the electrification of additional railway lines. The following routes are on the agenda in the coming years: Arnoldstein–Hermagor (2019), Gänserndorf–Marchegg (2020), Marchegger Ast (2023), Klagenfurt–Weizelsdorf (2023), Koralmbahn Graz–Deutschlandsberg (2023), Koralmbahn Wolfsberg–Klagenfurt (2023).